Aspiring to Serve, Inc. is a non-profit organization whose goal is to create hope by providing high-quality, low-cost space in partnership with community service organizations. The Aspiring to Serve Community Center is the ongoing renovation of a portion of the old Hagerstown Cannon Shoe Building, located next to Christ's Reformed Church, UCC, at 140 West Franklin Street. For the benefit of our community, the Aspiring to Serve Community Center is dedicated to housing non-profit and/or for profit tenants who serve the needs of others at minimal rental rates. It remains our vision to be a leader in the area in facilitating community service to those in need.
ATS Community Center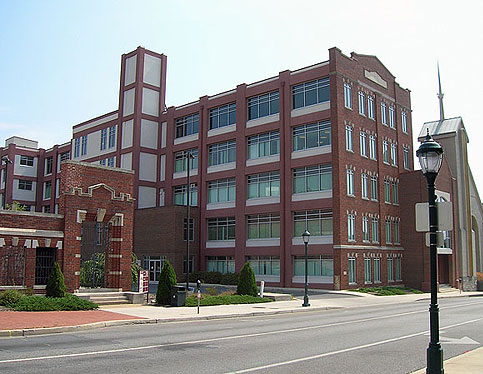 Finished office space available on 1st floor. Office space with a large meeting room available on the 4th floor. You can view some images of these spaces
here
. Contact us. Work continues on the 5th floor. Amazing views of the city. If your organization is looking for a space you can finish to your specifications, contact us. We have openings on our Board of Directors to be filled preferably by one or two members of the community. If you would like to be part of our team as we plan the future of this building, please contact us.