Renovations to the Fifth Floor Continue
Feb 2022:
Thanks to an FY2022 Grant from the State of Maryland through their Community Legacy program we will be able to continue renovation of the fifth floor. Plans are to install HVAC and other utilities.
New tenants
Fall 2021:
We were sorry to see some of our long term tenants leave, but we welcome Transformation Church and HHD Aviation LLC to our building.
North End 5th Floor
Fall 2021:
Thanks to a previous state grant we have been able to renovate the north end of the 5th floor. Now we need a tenant to direct the fit and finish of this space with beautiful biews of the city.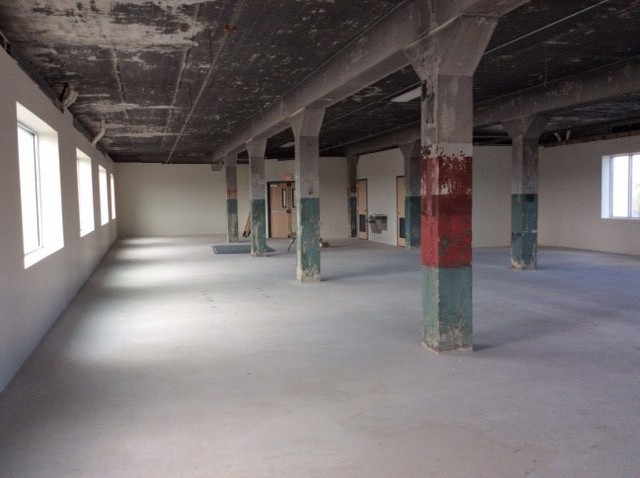 Thank you
Thank you to everyone who donated during Washington County Gives May 10, 2022 and a special thank you to AC+T for sponsoring the kickoff prize we were awarded.
Space Available
Finished office space available on 1st floor and 4th floor. Click
here
for a slideshow of these two spaces.
Board Openings
We have openings on our Board of Directors to be filled preferably by one or two members of the community. If you would like to be part of our team as we plan the future of this building, please contact us.